The Museum of Special Education in Levoča offers visitors an experiential tour of a modern, interactive exhibition. Practically designed spaces are part of the renovated museum. Visitors have the opportunity to try replicas of rare exhibits and get to know the needs and lives of disadvantaged individuals. The museum has four floors.
The maximum number of visitors is five people (children included) per admission due to the observance of strict hygiene and safety measures related to COVID-19. In the case of large families and organized groups – max.15 people.
Organized groups should book their entry in advance via phone or email. For more information, click on contacts.
Summer
June – September 
Monday – Friday: 9:00 – 17:00
Weekends and public holidays: 10:00 – 17:00
Winter
October – May 
Monday – Friday: 9:00 – 16:30
It is closed on weekends and public holidays. 
Booked entries are available to see here.
We are looking forward to seeing you.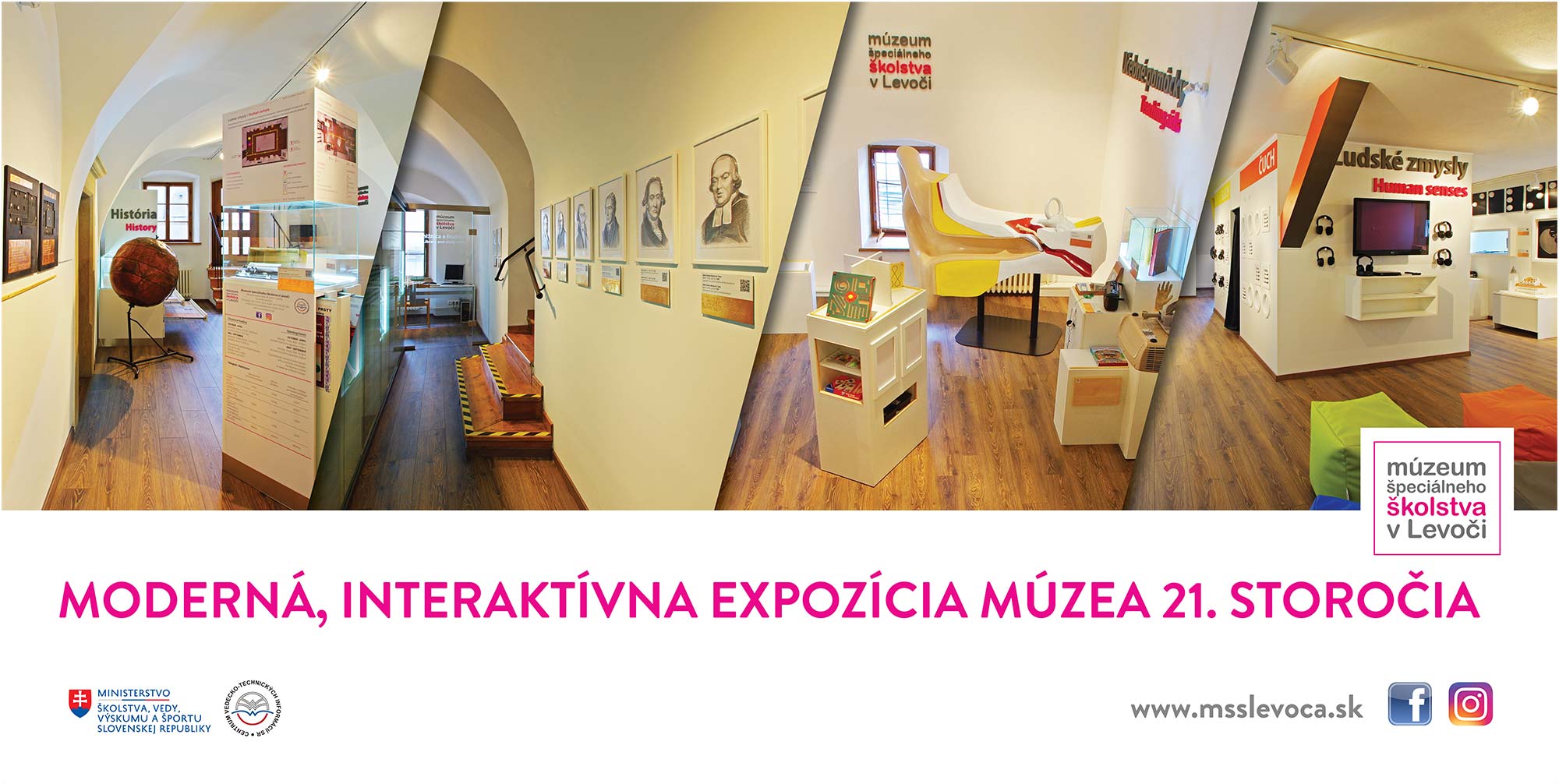 Gallery from the grand opening of the modern and interactive permanent exhibition of the Museum of Special Education in Levoča: