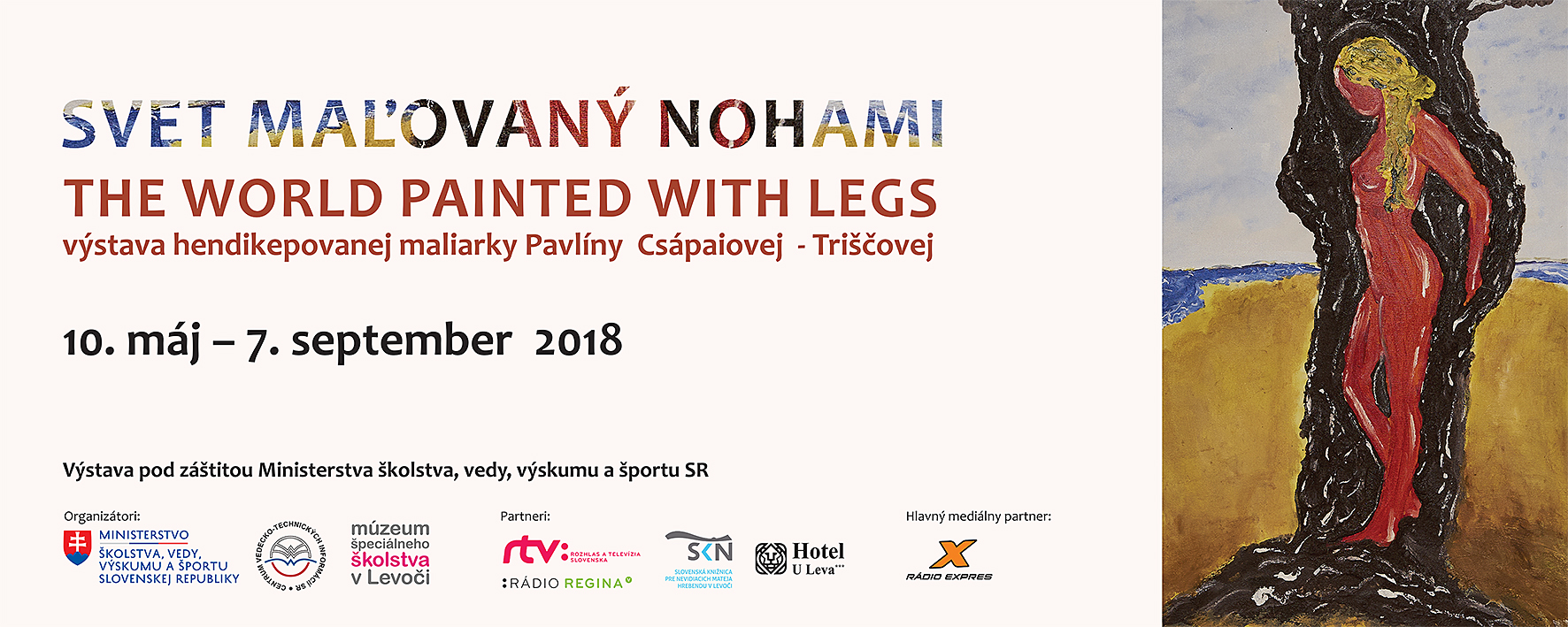 What is the world like… painted with legs?
The exhibition named The World Painted with Legs presented a selection of the artistic work of the painter with physical disability Pavlína Csápai – Triščová. We found both graceful female curves and motifs inspired by nature or imagination full of abstraction in more than twenty oil paintings.
"Her work enchants with purity and sincerity, but also with strong expressive emotion. The typical features of her work are strong, juicy, and comprehensive colors. Her painting is silent music of colors," the academic painter Peter Kocák evaluated the artist´s work.
Štefánia Petreková, head of the Museum of Special Education in Levoča, also allowed herself to add: "We can say that the painter never tells the story even, she leaves it open to the viewer's eye and his perception." Petreková also added that the exhibition was complement by painted umbrellas and silk scarves from the workshop of Csápai – Triščová.
The exhibition also had an interactive form. Creative workshops were prepared directly with the artist. They were intended for pupils of the 4th and 5th year of primary schools in Levoča. They used acrylic paints for textiles and together have created My dream holidays.
The opening of the exhibition took place on May 10, 2018, at 16:00 in the Museum of Special Education in Levoča. The exposition lasted until September 7, 2018.
The main media partner of the exhibition was Rádio Expres, other RTVS partners – Rádio Regina Východ, the Slovak Library for the Blind Matej Hrebenda in Levoča and Hotel U Leva.
Pavlína Csápaiová – Triščová, a native of Jarovník near Prešov. She lives and works in Bratislava. She fanned her flames of love for painting only during her studies in Denmark; when she was 25. Since then, painting has been the best relaxation and psycho-hygiene of its kind for her. In addition to the painting, she devotes her time to photo modeling, swimming, skiing, and hiking. She actively communicates in English and Spanish, passively in Polish, Russian, German, and even Danish.